Marc Posted on April 07 2023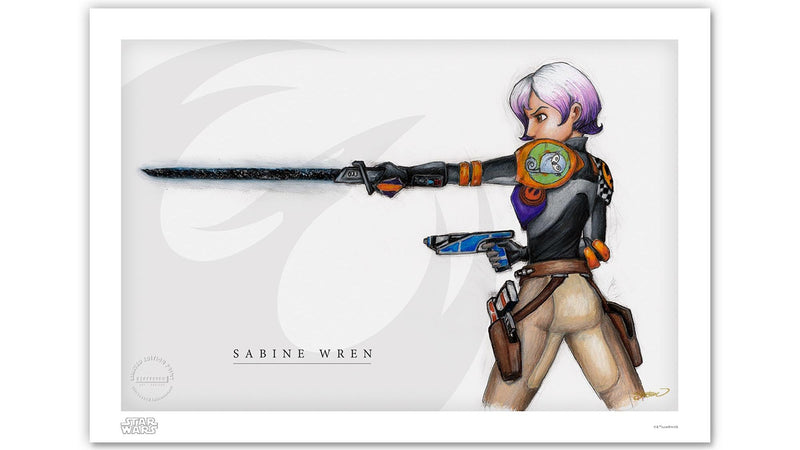 Calling all Star Wars fans! Get ready to be transported to a galaxy far, far away with the S.Preston Sabine Wren Star Wars sketch art. This incredible piece of art is not just a sketch, but a breathtaking tribute to the beloved character of Sabine Wren, the Mandalorian warrior and explosives expert from the hit animated series, Star Wars Rebels.. This sketch is making it's debut at our booth at Star Wars Celebration in London right now!
The attention to detail in this sketch is truly remarkable, capturing every aspect of Sabine's character from her armor and helmet to the intricate designs on her Mandalorian armor. This piece is a must-have addition to any Star Wars collection and is sure to become a cherished item for years to come.
Don't miss out on the chance to own a piece of Star Wars history. Visit the S.Preston booth at Star Wars Celebration in London or click the link below to get your hands on this incredible Sabine Wren sketch today. May the Force be with you!
Limited Edition Print Sizes:
Medium Art Print LE 350 - 20"x14"
Large Art Print LE 100 - 36"x24"
Link: https://sprestondesigns.com/collections/star-wars/products/sabine-wren-star-wars-sketch-art